Golf Courses
© 2008 - 2023 Waiotemarama Falls Lodge Limited
Golf Courses
time from the Lodge

Rawene Golf Club
09 4057793
20 minutes

Kerikeri Golf Club
09 4078837
75 minutes

Kaikohe Golf & Squash Club
09 4010814
45 minutes

Kauri Cliffs Golf Club
09 4070060
90 minutes

Broadwood Golf Club
09 4095788
60 minutes (via Hokianga Car Ferry)

Paparoa Golf Club
09 4318396 a/h
2 hours

Waitangi Golf Club
09 437 0775
75 minutes

Arapohue Golf Club (Dargaville)
09 439 2512
75 minutes

Northern Wairoa Golf Club (Baylys Beach)
09 439 6599
75 minutes

Maungaturoto Golf Club
09 431 8326
2 hours

Okaihau Golf Club
09 4019 223
60 minutes

Rawene Golf Club

All Players Welcome. Step back in time at this very rural 9 hole course. Summer time only but a challenge to any golfer.

Join in on our club days and enjoy our hospitality. Have a cold beer with us, share some kai. Youíll have a real cultural experience. Play during the week and there will be probably just you, our resident sheep, pukeko, blue herons and other birds.
The course is flat for the first 5 holes, but starts with a mean par 4 for the white tees, par 5 for the yellow tees. Out of bounds on the left for the first 3 holes. The greens are small, usually the best plan is to putt straight and firmly. It isnít Augusta. More like links golf. Jack Mokaraka, our course convenor, is leaving more rough so beware. The fairway grass is kikuyu and you get a 150 mm place on your own fairway, and on the greens, you will need it.

On number 6/15, you head into the hills, if you complete your first 9 level with your handicap, be very, very, happy. Number 7/16 is a hidden green, play short, as going through the green will mean a lost ball. Number 9/18 is a short par 5, double dog leg, plenty of water hazards, very accurate positioning required, the green is elevated, so donít go through it! You will have an interested audience on the deck of the clubrooms as you putt out.

No club hire, no carts, no resident pro, or caddies available. If on a touring holiday, hire clubs before you head our way.

Green Fees $10 per day, per person. Honesty box at clubrooms.

Rawene has reciprocal rights with Kaikohe, Broadwood, Okaihau, Waitangi, Kerikeri, Northern Wairoa, Whangaroa and Kaitaia Golf Clubs. Members of these clubs. $5.00. Membership $80 for local members.
Located: On de Thierry Street, turn opposite the Hospital at entrance to Rawene Township.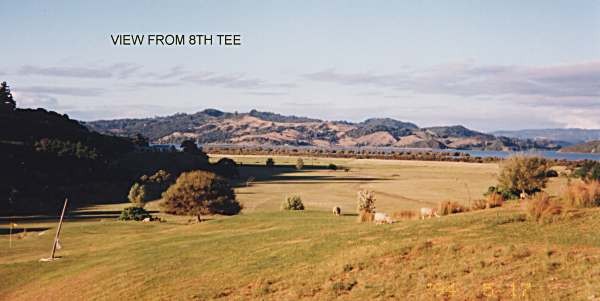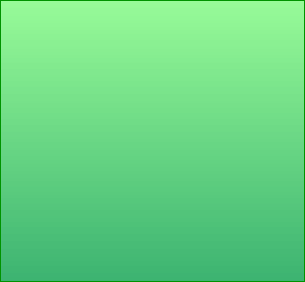 Waiotemarama Falls Lodge is the Hokianga's finest accommodation experience. See the real New Zealand bush!

Activities include sandboarding, hiking, fishing, hunting, birdwatching, stargazing, horsetrekking, Maori culture experiences, art trails, the Waipoua Forest and so much more!

Book now for this unique accommodation experience.

Waiotemarama Falls Lodge
Extraordinary Private Accommodation Experience
Kauri Coast, Opononi, Northland, New Zealand


and Kiwi Sanctuary!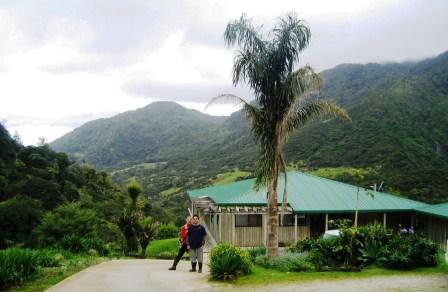 Kia ora

Nau mai

Haere mai

Welcome



"The Heart
of the
Kauri Coast"
(c)