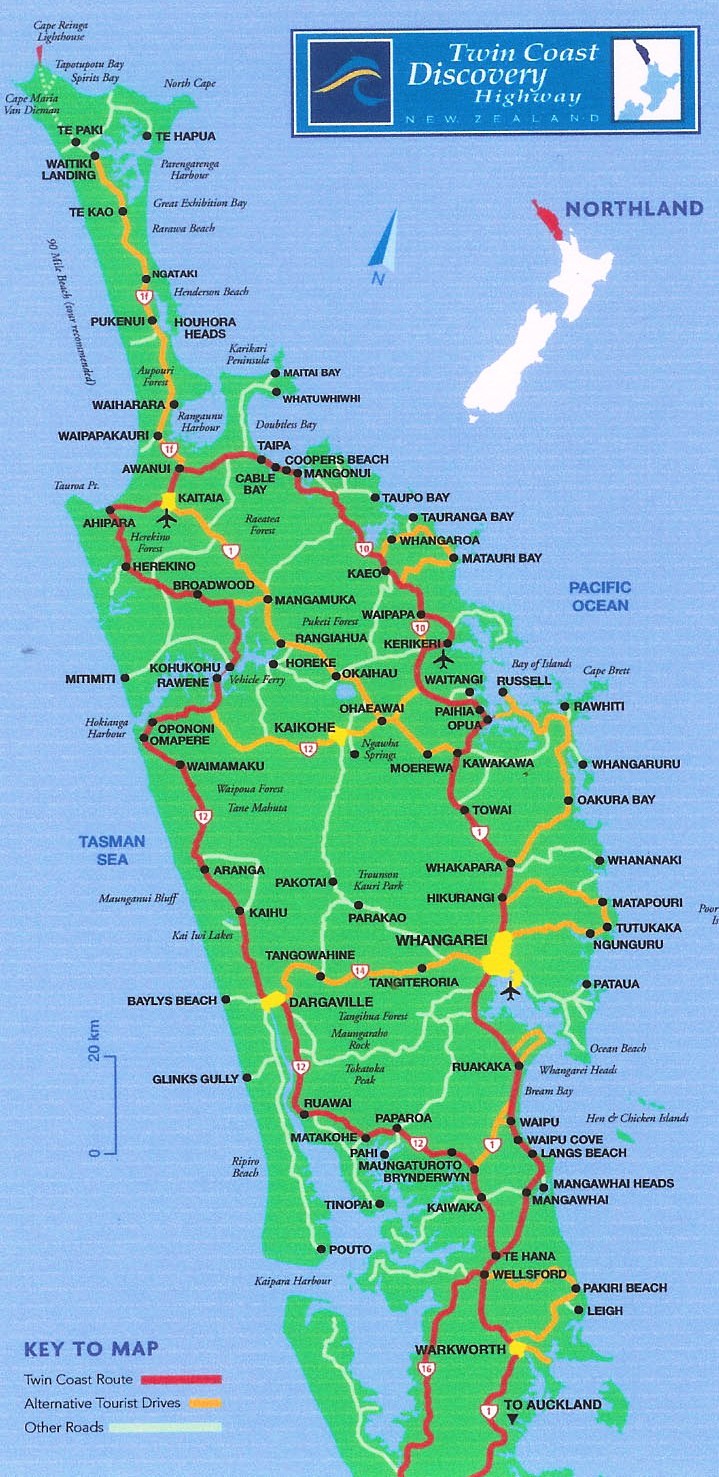 Location
© 2008 - 2021 Waiotemarama Falls Lodge Limited
Our off-line contact details are:
P.O. Box 104
356 Waiotemarama Gorge Road
Opononi, Northland 0445
New Zealand
Tel: +64 9 405 8702
Email: cpettus@rocketmail.com
From Auckland, you can either:

(a) turn left onto State Highway 12 at the Brynderwyn junction and travel
via the Kauri Museum, Dargaville and the majestic Waipoua Kauri Forest, or

(b) stay on State Highway 1 and go straight through the junction at Ohaeawai (12 km before Kaikohe). You're now on State Highway 12. Carry on through Kaikohe, towards Opononi.
Waiotemarama Falls Lodge is on Waiotemarama Gorge Road. This road has two junctions with SH12: one at Pakanae and the other near Waimamaku.

The Lodge is 3.5 km from the Pakanae junction with State Highway 12 and 6.5 km from the Waiotemarama junction with State Highway 12
(a)
(b)

Latitude: 35o31'04.25" S Longitude: 173o25'33.30" E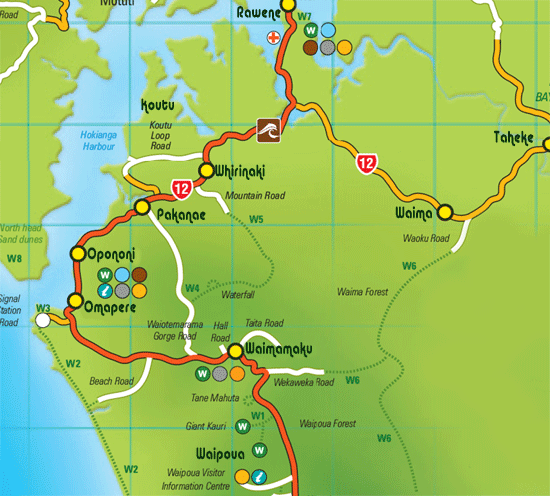 Travel Tips

There are small shops in Omapere and Opononi. The closest supermarkets are in Dargaville and Kaikohe.

Fill up your petrol in Dargaville or Kaikohe because the petrol in Omapere can be 25 cents per litre more!!

Instead of turning right onto Waiotemarama Gorge Road after Waimamaku, catch the OMG view of the Hokianga Harbour and entrance from the top of Pakia Hill. Come round through Omapere and Opononi. There is a shop and petrol station in Omapere and a shop and hotel in Opononi.

The shops, petrol station and hotels have EFT-POS. There is an ATM inside the petrol station at Omapere.

Carry on a further 3 km east of the Opononi wharf and turn right on Waiotemarama Gorge Road. The Lodge is 3.5 km up this road, on the right.

We're looking forward to greeting you upon your arrival.

Candy and Rawiri


Take a 5 minute motorcycle ride from Auckland to Opononi, via the Waipoua Forest (route a).
This is cool.

Waiotemarama Falls Lodge
Extraordinary Private Accommodation Experience
Kauri Coast, Opononi, Northland, New Zealand


and Kiwi Sanctuary!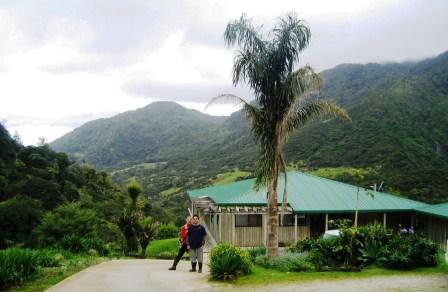 Kia ora

Nau mai

Haere mai

Welcome





Waiotemarama Falls Lodge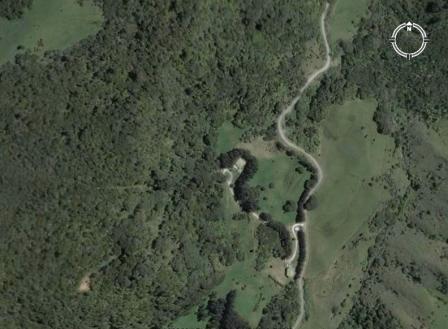 LODGE

HOSTS
Complete privacy. Your hosts are on-site but out-of-sight!

"The Heart
of the
Kauri Coast"
(c)