Visitors' Comments
Manukau City
Thank you for a wonderful 3 nights. Amazing lodge with amazing views. We did lots whilst we were here - sand dune surfing, glow worm hunting, kauri hugging, waterfall clambering. Lots of walking and we still didn't get to do a few more things on our list.
Children: I loved the swing. I liked the glow worms and the swing.

Washington, USA
Your place is amazing and tranquil and what we hoped to experience while in New Zealand. I loved the early mornings with the mist rising in the valley and the sound of waterfalls and birds. And I loved the swing too!

Waikato, New Zealand
Thank you so much for a fantastic time. You are blessed to have such a wonderful peaceful place. A great place to come relax and enjoy our beautiful country. We will definitely be back soon. You are great hosts. Thanks again.

Absolute beaut of a place for a holiday. Amazing scenery and so peaceful. Thanks heaps.

Children's Comments
Thank you for such a wonderful place to stay. I loved the mountain which we climbed right to the top.
The swing was fun and the glowworms were cool too. I liked the Lodge too.

South Carolina, USA
Absolutely stunning! Such a peaceful place. Loved your garden. Thank you!

Ontario, Canada
Wonderful place. Spotlessly clean. Tremendous pizza! Very attentive hosts. We enjoyed meeting you.

Queensland, Australia
Great place, peaceful location, great for kids. Roaring fire, lovely roast. Will stay for a week next time.

Northland, New Zealand
A beautiful and inspirational place. Simply a delight to experience. Highly recommended for re-juvenation of soul and body.

Queensland, Australia
Very peaceful and quiet. Thoughtful, warm and attentive hosts. Terrific facilities. We will be back and will certainly recommend to others.

Penang, Malaysia
Fantastic hospitality. It's truly a gem of a place and reminds of Psalm 19 "The heavens declare the glory of God and the skies proclaim the work of His hands." You, Candy and Rawiri are blessed in this place. I really enjoyed the opportunity to plant the silverbeet. God bless your land. Luv it!

Italy
Well, if you are reading this you are enjoying the same thing I am enjoying. This is stunning! You are superb hosts. Thank you.

Auckland
Waking up to our maunga Te Ramaroa every day - what a bonus to a beautiful stay here.

Czech Republic
Thanks for nice days in Waiotemarama.

Whangarei
Love it here. The best lodge ever. Cool. Love the swing. Love it. Love it. Love it.

South Africa
Absolutely beautiful scenery. Thanks for your hospitality. We hope to come back again.

Whangamata
Beautiful place. We have been made to feel very welcome.

Mt. Albert
A great place to get away from it all. Thanks!

Valencia, California
The most splendid and spectacular spot on earth. Cannot thank you enough for your hospitality.

Auckland
Fantastic place. So peaceful. Loved the native birdlife all around.

Christchurch
Beautiful place - so peaceful. We really enjoyed our stay and the walks that surround this wonderful location. Your hospitality is fantastic!

Helensville
Just the peace and quiet we needed in lovely surroundings to recharge our batteries. You certainly have a beautiful spot here. Thanks for making us so welcome and for all the extra touches.

Auckland
Views were absolutely beautiful - great place. Thank you.

Hungary
Great service, nice hosts, we would like to come back! The house and area are fantastic!

Manukau City
Great house & views. We loved the waterfalls.

Auckland
Fantastic place to stay! We'd love to come back again. Thank you.

Auckland
Great place and great people! Thanks for the good time. We will come again!

Manukau City
Pleasant and helpful hosts. Awesome place with awesome views. Totally enjoyed our time here. C U next time.

Auckland
We will come back again, perhaps with a group! Thank you for sharing this place with us. God bless.

Auckland
I love it so much. You are great hosts, a lovely couple. We loved everything: puzzle place, sanddunes, your fireplace.

Auckland
Lovely tranquil setting, great hosts and many nearby activities. We hope to be back!

Connecticut, USA
I have never been to NZ before and this part is a wonderful place to get a sense of the land and topography, the sea and its fish, how cattle graze. The various trees and vegetation are remarkable and your hospitality was genuine and delightful. I loved it all, even the rain!
© 2008 - 2023 Waiotemarama Falls Lodge Limited

Waiotemarama Falls Lodge
Extraordinary Private Accommodation Experience
Kauri Coast, Opononi, Northland, New Zealand


and Kiwi Sanctuary!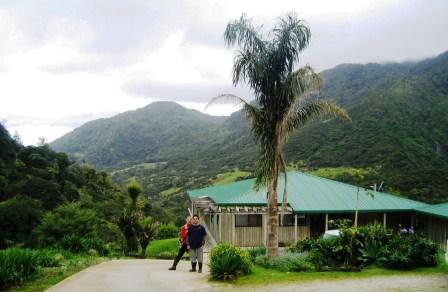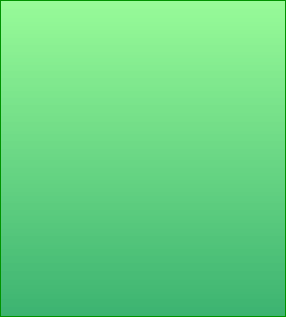 Waiotemarama Falls Lodge is the Hokianga's finest accommodation experience. See the real New Zealand bush!

Activities include sandboarding, hiking, fishing, hunting, birdwatching, stargazing, horsetrekking, Maori culture experiences, art trails, the Waipoua Forest and so much more!

Book now for this unique accommodation experience.
Kia ora

Nau mai

Haere mai

Welcome



"The Heart
of the
Kauri Coast"
(c)