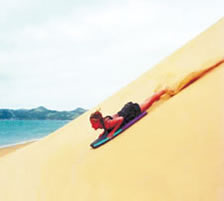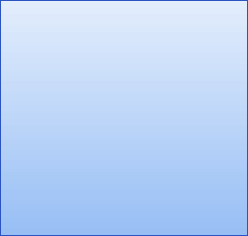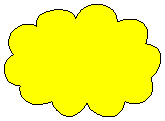 Surf the
Sand Dunes
Right Here
(2 videos)
Sandboarding and
Sand Dune Tours
The sandhills opposite Opononi are rich in natural beauty and history. Sandtrails Hokianga provides exclusive tours by dune buggy. Local stories, histories and legends. 3 adults maximum. Prices from $110 per adult which includes harbour crossing aboard the Hokianga Express and lunch.

Andrew and Diane Kendall
phone/fax: +64 9 4095 035
mobile: 021 144 9228
email: andrew@sandtrails.co.nz

www.sandtrailshokianga.co.nz
© 2008 - 2020 Waiotemarama Falls Lodge Limited

Courtesy Sandtrails Hokianga
Natural Sand Sculptures

Once you've reached the top of the surfing dunes, why not carry on for a hike across the dunes towards the coast. Along the way you'll find some magnificent sculptures of sandstone, created by the wind and rain.

Comfort Hints:

Overcast days are good! There is no shelter or facilities of any kind. Take shoes for the hot sand, sunblock, hat, drinks and toilet paper!
Peter Clark
Hokianga Express Charters
Phone: 09 4058872
Mobile: 021 405872
Fax: 09 4058863
Email: hkexpress@xtra.co.nz
Sandhills
Fishing charters
www.hokiangaexpress.webs.com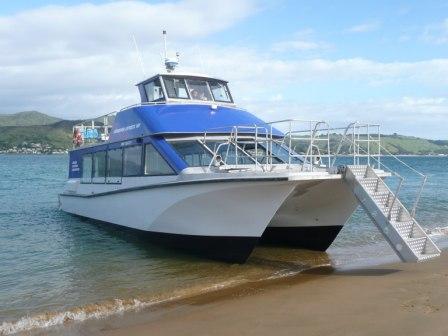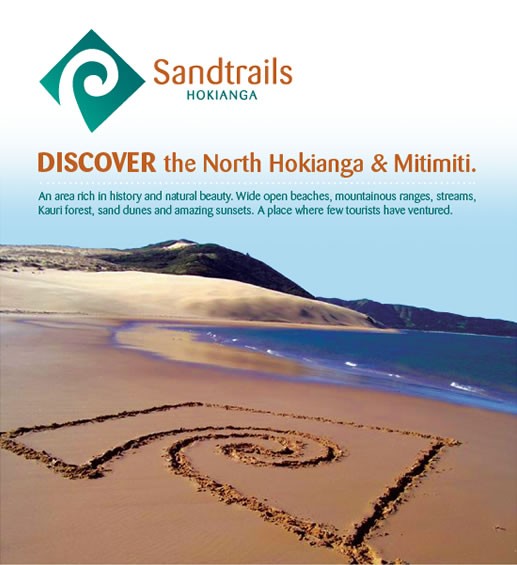 Waiotemarama Falls Lodge
Extraordinary Private Accommodation Experience
Kauri Coast, Opononi, Northland, New Zealand


and Kiwi Sanctuary!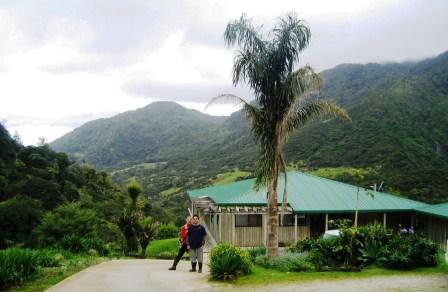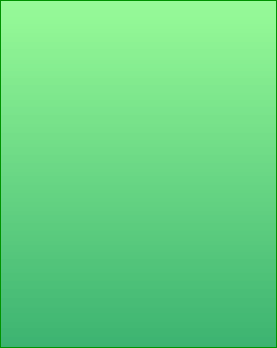 Waiotemarama Falls Lodge is the Hokianga's finest accommodation experience. See the real New Zealand bush!

Activities include sandboarding, hiking, fishing, hunting, birdwatching, stargazing, horsetrekking, Maori culture experiences, art trails, the Waipoua Forest and so much more!

Book now for this unique accommodation experience.
from
$260 per night
sleeps six
Check calendar
Book Now

FREE WiFi
64 9 405 8702
Kia ora
Nau mai Haere mai
Welcome


"The Heart
of the
Kauri Coast"
(c)