This unique geologic formation is attracting thousands of visitors.
Here's the story ...

The Wairere boulders lay hidden for more than 100 years until Felix and Rita Schaad bought the overgrown land on arriving in New Zealand in 1975, not knowing it had a hidden secret.
It was four years after they had moved into their remote valley farm when the couple stumbled over the ancient treasure trove, while
out catching wild goats with their dog.

Check out their website and TV news footage at
www.wairereboulders.co.nz
View of the Wairere Boulders looking towards the Hokianga Harbour
Wairere Boulders
Horeke, Hokianga
© 2008 - 2020 Waiotemarama Falls Lodge Limited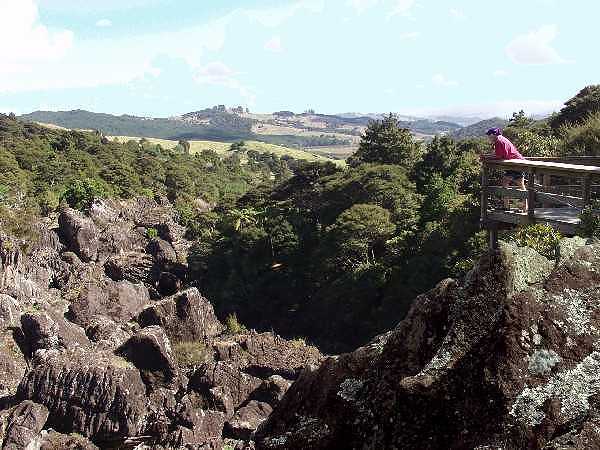 Waiotemarama Falls Lodge
Extraordinary Private Accommodation Experience
Kauri Coast, Opononi, Northland, New Zealand


and Kiwi Sanctuary!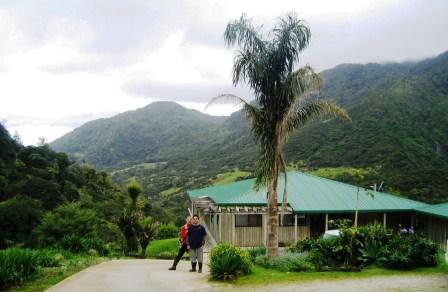 Waiotemarama Falls Lodge is the Hokianga's finest accommodation experience. See the real New Zealand bush!

Activities include sandboarding, hiking, fishing, hunting, birdwatching, stargazing, horsetrekking, Maori culture experiences, art trails, the Waipoua Forest and so much more!

Book now for this unique accommodation experience.
from
$260 per night
sleeps six
Check calendar
Book Now

FREE WiFi
64 9 405 8702
Kia ora
Nau mai Haere mai
Welcome


"The Heart
of the
Kauri Coast"
(c)